Cyrano De Bergerac qualifies for state! Everything you need to "nose" about LHS One Act
By Zeke Williams
After eight long weeks of rehearsal, Cyrano De Bergerac, Lincoln High's One Act, received runner up at their district on Saturday, December 1st 2018, at Southeast High School.
This qualifies them for the Class A State Play Production contest.
"I was extremely proud of the cast and crew for giving it all," Sophomore Technical Crew Head Alex Martin said. "I didn't really know how things were going to happen or how other schools did. But I knew I was going to be proud of us no matter the outcome, so finding out we were going to state was a pleasant surprise."
Director Justin Holbein commented on the differences between Lincoln High's choice of shows compared to other schools.
"Lately high school play productions have been dominated by grim, realistic stories and unsentimental characters," Holbein said. "But in Cyrano de Bergerac, we departed from this realist tradition to present an unabashed historical romance, set in the 1640s, featuring a swashbuckling hero. Students loved the play's passionate love story, comedy, fast-paced action, and tragic ending."
Holbein chose Cyrano De Bergerac because, "it sounds a clarion call to remind other theatre departments in Nebraska what LHS Theatre believes they have lost."
Outstanding performance award winners include: Meghan Arenz (Jaqueline), Ben Arenz (Rageuneau), Charlotte Guthrie (Lignere), Jackson Mikkelsen (Christian), Carmen Blum (Roxanne), Carter Yost (Cyrano), Carl Schack (Viscount de Valvert/Captain) , Jacob Vanderford (Le Bret), Asher Metzner (Musketeer/Cadet), Ethan Rask (Montfleury/Musketeer/Cadet), Evan Works (Pickpocket /Musketeer/Cadet), Ian Harding (De Guiche) , and Spencer Sartore (Musketeer /Cadet).
Class A State Play Production will take place Friday, December 7th, starting at 2:15 p.m. with Millard North. Lincoln High will be performing at 6 p.m. at Norfolk High School. Tickets are $5 for students and $7 for adults.
Come support Lincoln High Theatre.
Break a leg at State, and Go Links!
Leave a Comment
About the Contributors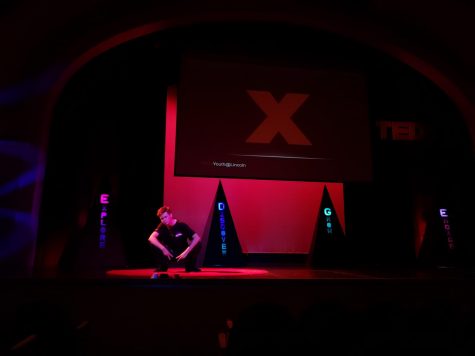 Zeke Williams, Reporter
Yo! I'm Zeke. I'm a staff member here at The Advocate, and I'm a senior this year at the The High. Go Links. I'm one of the Technical Representatives...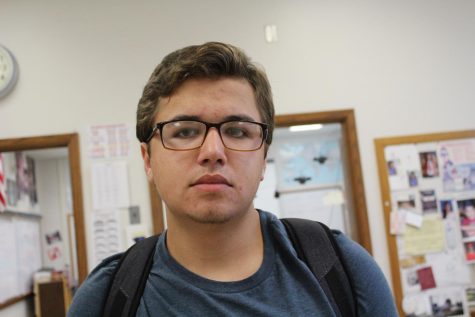 Anthony Torres, Reporter
Whats up? My name is Anthony or Tony and I am a staff member of the Advocate, I enjoy supporting LHS. GO LINKS!!!