Varsity boys lose hard battle to Omaha Central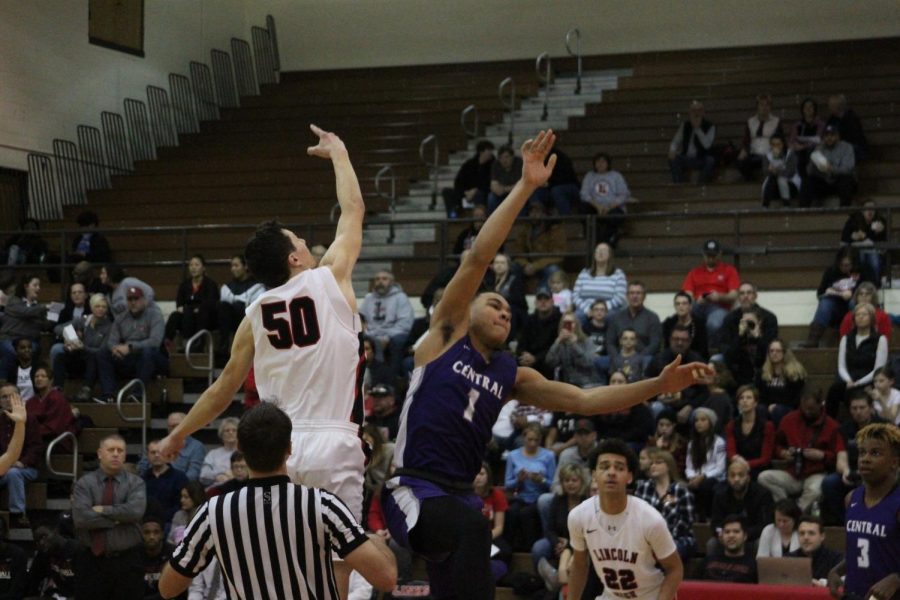 The #10 Lincoln High School Links lost to the #8 Omaha Central Eagles at home Saturday night at 7:15 p.m. in Johnson gym.
After losing 79-62 to Lincoln Pius X last Friday night, Lincoln High had big plans for how they wanted the game to go.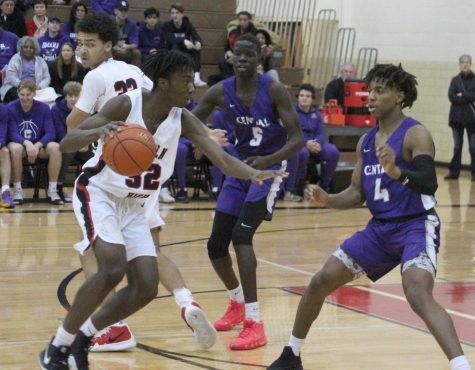 "We needed to work on defense," senior #45 Boomer Jock said. "We needed to work on checking out people, going for the rebound, playing harder, and executing things right."
Starting the game behind, Omaha Central led the game 17-12 at the end of the first quarter.
"We needed to take care of the ball more," Jock said. "Choosing the best shot on the floor, and applying defensive pressure."
Increasing their lead, Links fell behind 33-25 to the Eagles at halftime.
"In the locker room, tensions were high," Jock said. "Our attitudes were starting to go up at halftime and we started doing things the right way."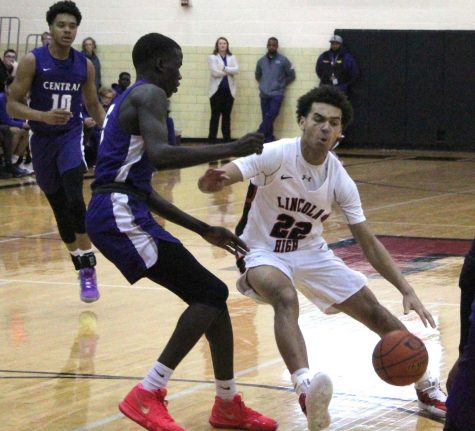 During the third quarter, Links came back from halftime hard. Senior #50 Graham Newton tied up the game 34-34 with a layup, then Senior #24 Keyshawn Jenkins pushed Lincoln High into the lead 37-36.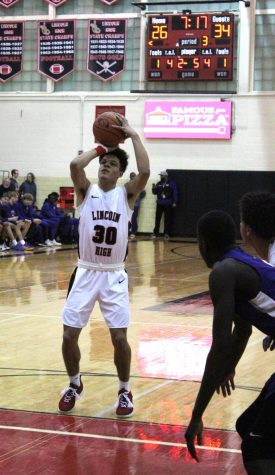 "I wanted to win the game," Newton said. "And it felt like we came off right off the bat and hit it really hard during the second half."
At the end of the third, Links led over the Eagles 51-46. However, with 6:18 let in the game, Eagles took the lead 59-57. After two minutes of good defense, Newton tied the game up again 59-59.
"We were really competitive up until the end," Newton said. "For me, I needed to play good defensive to support my team."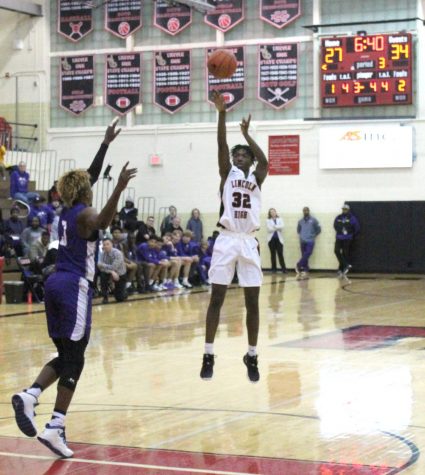 With only a minute left, the game escalated after an accidental technical made by Newton. Giving Omaha Central two attempts to free throw, the score went to 77-65. Junior #22 Jaxon Barber had four attempts to free throw and after a tough fourth quarter, Lincoln High lost to Omaha Central 77-68.
"I didn't mean to hurt anybody," Newton said. "I was going up for a rebound and fell on accident."
Lincoln High is now unrated and Omaha Central dropped to the #9 spot from Omaha.com.
The Links will play Norfolk this Friday, January 18th at home at 7:30 PM at home. You can find directions here.
About the Writer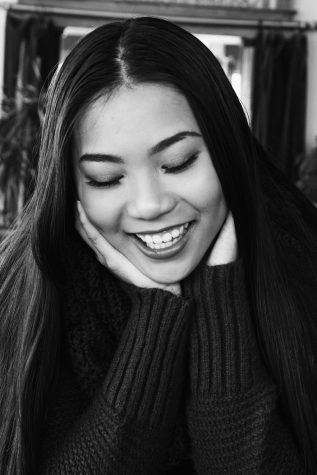 Angel Tran, Editor-In-Chief
"So live. Live. Fight like hell. And when you get too tired to fight, lay down and rest and let somebody else fight for you." -Stuart Scott



Hey...