Disconnected! LPS WiFi goes out district-wide
By Zeke Williams
[*This story has been updated since it's publication earlier today.]
This morning, the LPS WiFi went out district-wide and was down for almost 3 1/2 hours. Teachers and students scrambled to adjust.
Reports started coming in at 6:37 a.m. The WiFi was partially restored around 7:10 a.m., but it went back out around 7:19 a.m. It was then fully restored at 10:04 a.m, about seven minutes into Fourth Period.
Because of the push to make most student academics online, most teachers rely on the connection to get to class materials and student work. The outage was a major inconvenience to students and staff. Even though some students could work offline through Google Drive, this would have required them to have saved their docs earlier.
Oral Comm teacher Beth Rempfer had students presenting speeches with slide presentations which they couldn't access. She adapted in a creative way.
"Students ended up making their phones hotspots so they could access their Google Documents that weren't loading offline," Rempfer said. "I used my phone as a hotspot to run the classroom iPad as well. In the end, there were enough phones to save the day!"
"I'm out of the building for the English 9 curriculum rewrite," English Teacher Sydney Jensen said. "The lesson plan I left for my sub is completely reliant on the WiFi working, because students are writing their research paper. I was in panic mode this morning and am thankful it was back up and running before my first class of the day. Next time, I will be sure to have a no-tech backup plan."
"It's important for us to always be prepared to not have technology," Associate Principal Josh Lupher said. "We've been doing education for hundreds of years without internet, so we as adults but also kids need to be able to make that pivot. It just kind of reminds us that it's also about the knowledge and the discussion that you can do without computers."
English teacher Laura Aten was planning to print a vocab test before school this morning. Without Wi-Fi, she couldn't get it printed and had to delay the test.
"In the end, it probably worked out better to delay it because we were also doing a Socratic Seminar and not taking the test allowed us more time to do the discussion," Aten said.
*Tim Klein, District Technology Infrastructure Coordinator, explained the cause of the outage and the solution.
"An investigation by Computing Services Network Engineers determined that some of the hardware managing LPS' over 5,000 wireless access points had stopped recognizing the active software licenses on those access points rendering them unable to link connected users with the LPS network and internet," Klein said.
LPS Network Engineers worked with their vendor, Aruba HPE, to install new licensing, and connections were restored.
The outage affected about 50% of connections.
"We saw over 13k connected devices during this time while at any point in an average day there are around 26k connections. Since wireless access points were randomly affected, there would be variability at each location," Klein said.
"Computing Services is committed to provide consistent internet access year-round and we apologize for the disruption," Klein said.
In the end, this was a great example of how reliant we are on connectivity.
View Comments (2)
About the Writer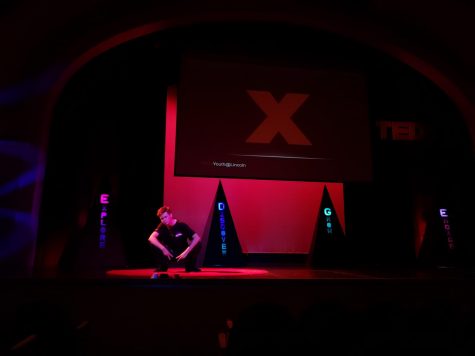 Zeke Williams, Reporter
Yo! I'm Zeke. I'm a staff member here at The Advocate, and I'm a senior this year at the The High. Go Links. I'm one of the Technical Representatives...