Who's winning the crown? Prom court announced!
By Angel Tran
On Monday, April 22nd, Lincoln High School Student Council President, Senior Eric Lesiak announced this year's 2018-2019 Prom court royalty.
King and Queen nominees are:
Boomer Jock
Emily Smith
Will Brandt
Ryen Hanson
Peter Cuddy
Keyshawn Jenkins
Carmen Blum
Madalyn Brandt
Prince and Princess nominees are:
Lars Bandholz
Carl Schack
Mandy Duffy
Naomi Rodriguez
Davis Buchanan
Malachi Hopkins
Cassie Allen
Grace Miller
Those who are on the prom court must respond to the email from LHS Student Council before the end of the day. Voting for King, Queen, Prince, and Princess will open tomorrow, Tuesday, April 23rd! Click on the link here to vote or look for the link under Popular Pages on the LHS website. Anyone from LPS is eligible to cast their ballot.
---
GENERAL PROM INFORMATION!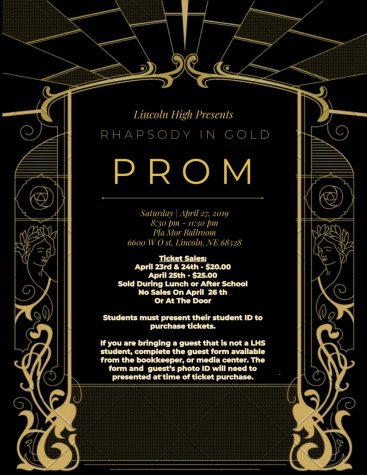 Prom will take place on Saturday, April 27th from 8:30-11:30 p.m. at the Pla Mor Ballroom (6600 W O St). Doors will close at 10:00 p.m. The theme for this year is "Rhapsody in Gold."
Tickets will be sold during lunch and after school from April 23rd until April 25th. Tuesday and Wednesday, tickets can be purchased for $20 and will increase to $25 on Thursday, the last day of ticket sales. You must show your ID at the ticket office and be within good standing with attendance and fees. Fees are posted outside room 200F.
All students wanting to bring a guest will need to complete guest registration form. Forms are available in attendance office, counseling center, and media center. Guests must be under the age of 21, any guest over the age of 19 will need parental consent of the LHS student, as well as approval from an LHS administrator. The completed guest registration form and a copy of the guest's photo id will need to presented at the time of purchase. All guests must arrive together at the dance.
For directions to Pla Mor Ballroom, please click here.
Post-Prom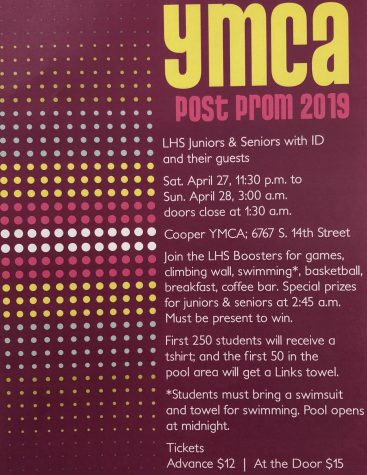 Post-Prom will take place on Saturday, April 27th starting at 11:30 p.m. until 3:00 a.m. at the Cooper YMCA – (6767 S 14th St.). Doors close at 1:30 p.m.
There will be games, climbing wall, swimming*, basketball, breakfast, and a coffee bar. There will be special prizes for juniors ad seniors at 2:45 a.m. for a raffle as well.
The first 250 students will receive a t-shirt and the first 50 in the pool area will receive a Links towel.
**Students must bring a swimsuit and towel for swimming. The pool will open at midnight.
Tickets for Post-Prom will be sold during prom ticket sales at $12 a ticket or $15 at the door.
For directions to the Cooper YMCA, click here.
Leave a Comment
About the Contributor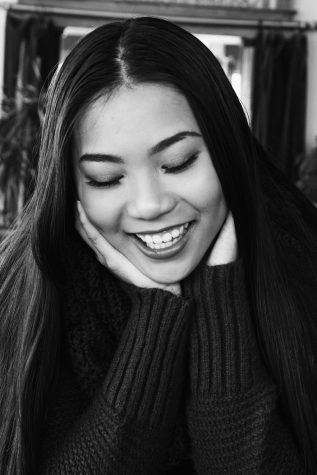 Angel Tran, Editor-In-Chief
"So live. Live. Fight like hell. And when you get too tired to fight, lay down and rest and let somebody else fight for you." -Stuart Scott



Hey...