Angel Tran: Teen Voices
Lincoln Teen Voices is a program for aspiring journalists and writers to express their opinions regarding different topics relating to themselves, their school, and their community. Teen Voices was started by a student from Lincoln East High School, with a partnership with LPS and Lincoln Journal Star. This article was submitted for Lincoln Teen Voices, and had been planned to be published, but never made the official paper. Written by 2019 LHS Senior, Angel Tran, this year's Lincoln Teen Voices topic is:
With the rapid innovations we are experiencing in our world – changes in the social and political climate, in technology and more – life around us
is evolving at an increasingly rapid pace. Please write about an aspect of your community or environment that you would like to change and how you would like to change it.
Here is Angel's submission:
My greatest passion is education, and I hope to experience every part of it as a teacher, administrator, parent, and most importantly, as a student–to fulfill the needs of the community and improve education for all.
In a world of rapid growth and expansion, it is a teacher's job to encourage thinking that is creative, diverse, and critical to promote innovation in the coming generations. In classrooms, we should see places of collaboration, deeper level thinking, and the exchange of individual thought. There are already many teachers who invest their time in creating these atmospheres for their students, and they are making a difference.
In other classrooms, however, students sit in lectures and become masters of passive learning. They are unmotivated to go to class, or even to school, causing a disconnection between themselves and teachers. Levels of collaboration are hindered by crammed syllabi, due dates, and a packed list of district standards. Sometimes, students are drilled using rote memorization and learning for the test.
We still hope for the students who will "change the world" or "cure the incurable," while also limiting their minds to basic facts and keeping a tight leash on creativity.
While this is not the case in all classrooms, we cannot expect widespread innovation in schools until we move all teachers away from outdated methods of learning, such as lectures and powerpoint presentations, and toward more creative and collaborative ones.
Let's change the definition of "productive member of society." Let's define those individuals as creators, innovators, and thinkers who also know the basics of financial literacy.
If we start by simply changing the layout of a classroom from a lecture setting to a conversational setting, we can increase the level of communication and push innovative thinking to a higher degree. We can make learning more relevant.
For example, in my History of the Holocaust class at Lincoln High School, students dig into the deepest knowledge of World War II and learn not just the 'what' but the 'how' and the 'why.' Individuals in this class research different aspects of this broad topic, then teach each other what they've discovered, creating an atmosphere of cooperative learning.
There is also progress to be made in classrooms at the national level.
I want to empower the educators we currently have today. While students only make up 24% of our population, they are 100% of our future, and educators impact all of those lives each and every day.
So let's let go of past classroom techniques and embrace the culture of the future. Let's extend this invitation to society, to allow teachers enough freedom to change the atmosphere of these learning environments so that they can invoke a creative revolution in students today.
Leave a Comment
About the Contributor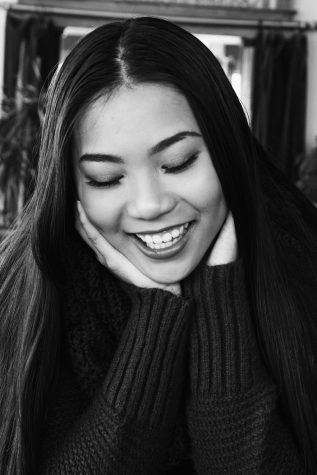 Angel Tran, Editor-In-Chief
"So live. Live. Fight like hell. And when you get too tired to fight, lay down and rest and let somebody else fight for you." -Stuart Scott



Hey...