LHS added to list of free meal providers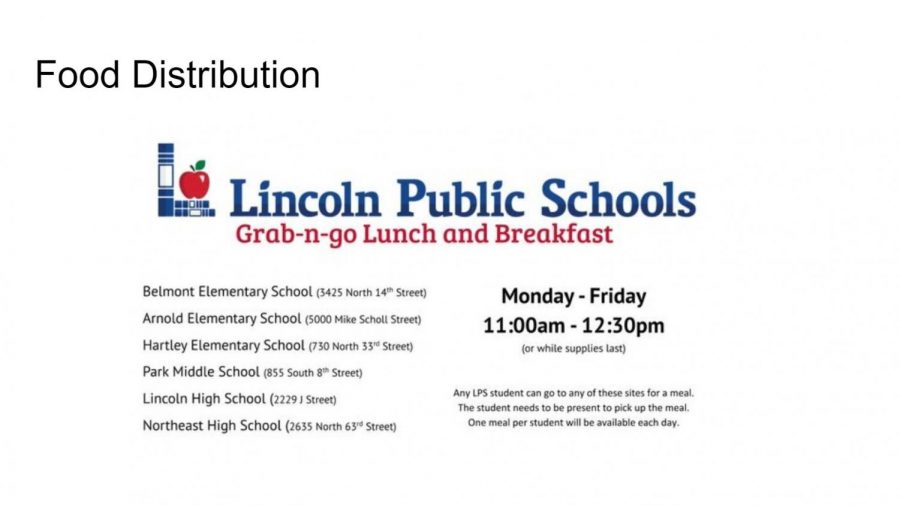 Lincoln Public Schools is making FREE breakfast and lunch available to ALL students during the school shut-down due to the COVID-19 Coronavirus at several school locations. Lincoln High School was recently added to that list.
All LPS students, whether or not they receive Free or Reduced Lunch, may come to LHS at Door #44 each day this week from 11 a.m.- 12:30 p.m. to receive a free lunch and a grab-and-go breakfast for the following day.
Door #44 is in the northwest corner of the building, to the right as you come from the front (north) parking lot. People are asked to try to observe social distancing (6-10 feet between you and another person) when collecting food.
Park Middle School, Belmont Elementary School, Hartley Elementary School, Arnold Elementary School, and Lincoln Northeast High School will be the other LPS Food Distribution sites.
For more information, visit the LPS Website: lps.org and click on the Information Regarding COVID-19 link.