Over 100 years of LHS history, alumni Arthur McWilliams tells his story
It's without a doubt that Lincoln High School is a building of rich history along its walls. Founded in 1871, only three years after the founding of city Lincoln, Nebraska, Lincoln High's story continues to be told by the students and alumni of multiple generations. My grandfather, 1960 LHS graduate Arthur McWilliams tells his story to LHS Advocate.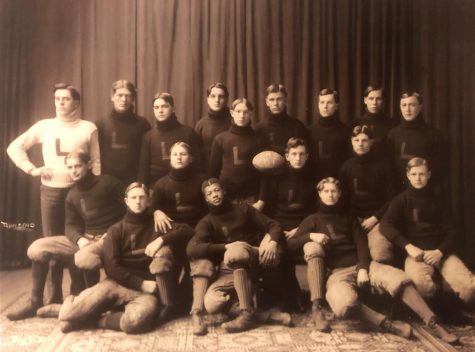 The McWilliams family had been attending Lincoln High for 5 generations. "In 1903, my grandfather (Trago T. McWilliams), was one of the first black people to go to Lincoln High," McWilliams said. "He kind of set the bar for everyone in the McWilliams family to attend Lincoln High." The school's mission is to support diversity and culture, as the population celebrates 55% people of color and 42 home languages. "Friends of mine that have gone to other schools want their kids to go to Lincoln High because of the diversity." Arthur also praises the educational opportunity at the high school, "I know that Lincoln High had a lot of kids on Honor Roll and stood out."
While speaking of Lincoln High's cultural and racial diversity, McWilliams also shed light on misconceptions the school has faced during his time of attending. "I don't know whether it's a misconception, but as people weigh on school against the other, they see where the challenge is." Arthur said. 
Arthur went on to mention notable LHS alumni such as TV personality Dick Cavett, special counsel to John F. Kennedy Ted Sorensen, and former Major League Baseball player Roger Nelson. 
Speaking on his own career, McWilliams said he worked many jobs to provide for his family before knowing he would become a chef. "I went to work for Sears and Roebuck, Nebraska Center for Continuing Education, a clean up job in the Gold's kitchen back when the building was very active," McWilliams said. 
One of McWilliams's most notable accomplishments is serving as Director of Hewitt Dining Services at University of Nebraska-Lincoln Athletic Department. "I've worked for the University of Nebraska-Lincoln for 47 years," Arthur said. "I had a lot of support and help. I was responsible for setting up the Training Table and feeding the student athletes. I was the first ones to set up the [Athletic] Training Table." McWilliams has had the opportunity to meet notable figures while representing UNL: "The Kennedy's were in my dining room when John was running for President. They came to Nebraska and went to Nebraska Center where I worked," McWilliams said.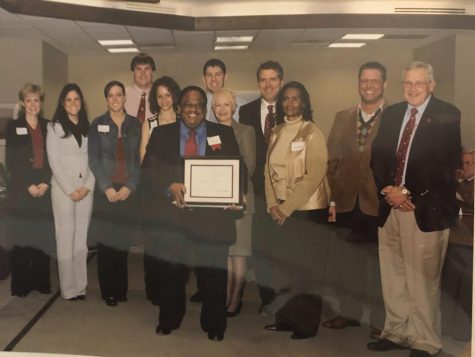 Arthur, father of 6, made sure to financially support his family while wife, Joan, aided the family at home. "Parents have to work together," McWilliams said. "Joan made sure that [the children] stayed on top of their grades, went to school, and did the things that were necessary as I worked different jobs, and I supported everything that she did." Arthur continued about the strength of having a loving family, "I think that's how kids learn and love. You always have to have love and the presence of the Lord in your life. She made sure they went to church and did things that made family successful."
Arthur spoke highly of the Lincoln High community and the impact it continues to make on his family, as well as other families that attend the school. "Because of the outstanding education at Lincoln High, students have gone on to scholastically grow and become involved in nation-/city- wide government." McWilliams shared his enthusiasm about his family history of accomplishment. "I think that's very well bred into our blood. I think that we were taught to be individuals and develop goals and challenges that will help us with today's living standards. We don't wait for somebody to tell us whether we are good or bad, we feel as if there's something that needs to be done, we better do it."
Leave a Comment
About the Contributor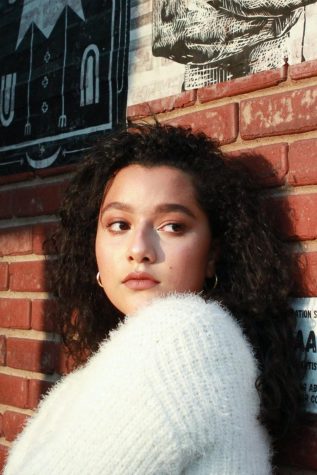 Cam McWilliams, Reporter
Hey I'm Camille, but most people call me Cam! I am currently a senior at Lincoln High. When not writing for The Advocate, I'm conducting the LHS Marching...