One LHS student offers perspective on Jan. 6 US Capitol insurrection
As the first month of 2021 has drawn to an end, we've seen this year open with history on the news, a theme which carried over from the events of 2020. This has resulted in many people being consistently saturated with news-topping and historic events–all of which seemingly demand a reaction.  
One such event is the insurrection in the U.S. Capitol on Jan. 6, 2021 in which a group of Trump supporters rioted and stormed the U.S. Capitol building, attacking it for the first time since it was burned by the British in the War of 1812. The insurrection was not only significant in its historic nature, but it also served to comment on the polarization of politics and the racial double standard in the U.S. 
LHS sophomore Shahad Aljumayaat recalls her reaction to the insurrection as being one of shock and confusion when she first heard the news. "None of it made sense," she said."How did this happen? How did it get to the point where there were hundreds of people inside the Capitol rioting and no one was stopping them? None of that made sense to me."
Aljumayaat goes on to mention the change in her feelings from shock to anger, as she describes the contrast in the reaction by law enforcement towards the insurrectionists and Black Lives Matter protesters last May.
 "Now more than anything, I'm just angry and disappointed," Aljumayaat said. "If this was a Black Lives Matter protest–how many people were injured in those protests?…and they were fighting for their lives and for a probable cause whereas Trump supporters stormed and rioted a whole government building. Like, the Capitol, you know? Nothing was done to stop them." 
"To me personally, [the insurrection] will be something I will remember because it made it very obvious that this country has a lot of flaws," Aljumayaat said, explaining her feelings about the apparent inaction from the part of authorities. "The thing I feel the most is just frustration, ultimately…it's stressful… I'll think 'somebody is going to do something about this, right?' and then nobody does anything."
Expanding from the insurrection and the double privilege it exemplified, Aljumayaat talks about this same feeling in regards to other pressing and current events."I just feel like there's a lot of issues happening that end up on the news that to me, as a teenager, I'll hear about them and I'll just be like: 'why is this happening?…why did we let it get this bad?" 
"Us fifteen year olds, us sixteen year olds, us teenagers–what are we supposed to do?–There's not much we can do…in the end, it's all in the hands of the government and the people at the top, the people with money and they're not doing anything…It's just frustrating. We're all people — we have to help each other out and we're just not doing that right now.
About the Writer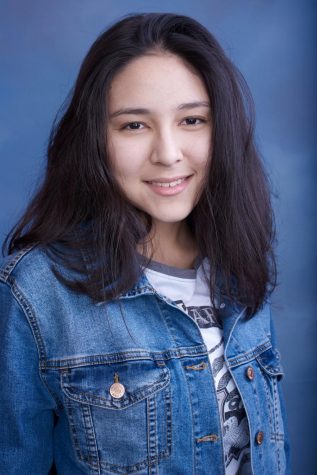 Camila Gomez, Reporter
Hello! My name is Camila Gomez and I am Lincoln High Sophmore enrolled in the IB programme.

I play the viola.

I speak three languages--English, Spanish,...