OPINION: A break from heavy news
The news can often be dreadfully depressing. During this past year, checking the news has felt like opening a Pandora's box of chaos and uncertainty. The pandemic, political tensions, social injustices, civil unrest, natural disasters: it's no surprise the current news climate is distressing and overwhelming. Enter Ever Given. This story about a boat stuck in the Suez Canal received a different response to other stories in the news cycle. Instead of despair, it spawned jokes and memes. Catharsis in place of catastrophe. The online response to this story is reflective of the way we view the state of our current news and how we connect with and react to it.
On the morning of March 23, 2021 a 400 meter long container ship, Ever Given, was traveling through the Suez Canal when strong winds knocked it off course and caused it to get stuck. In the following six days, the Ever Given blocked nearly 400 cargo ships from crossing the Suez Canal, costing an estimated $9.6 billion of global trade. It was finally freed by Egyptian, Dutch, and Italian tug boats on March 29th after it had been partially refloated.
The prevailing online reaction from the Ever Given story, however, was not the massive efforts to dislodge it nor was it the cost to the global economy. The internet seemed to connect and relate to the slight absurdity of Ever Given being stuck in the Canal. An image from the rescue efforts of an excavator dwarfed in comparison to the gigantic hull of the ship became a meme format for situations many people are currently going through. I, the tiny excavator, doing my best to deal with the massive beast of a ship that is my deteriorating mental state in the times of a global pandemic.
More fundamentally, the Ever Given story did not require a complex background to understand and was not emotionally taxing as other news, and our world, often are. It could be summed up in a simple "boat is stuck" and it was not immediately dangerous or devastating, allowing people to come together for six days and make light of the situation. There was a comfort in such a news story. Such a comfort, in fact, that "PUT IT BACK" trended on Twitter after it was announced that Ever Given was freed. It seems that in this uncertain world full of its complicated problems and distressing stories, where looking at the news leaves one feeling anxious and depressed, the cathartic release from the story of Ever Given getting stuck in the Suez Canal was a needed reprieve.
Leave a Comment
About the Writer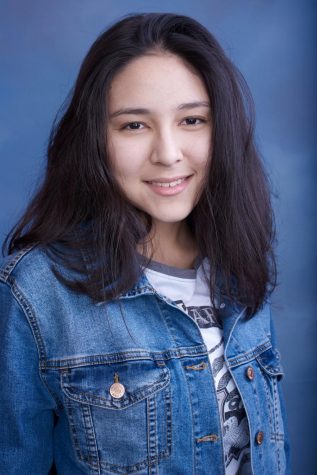 Camila Gomez, Reporter
Hello! My name is Camila Gomez and I am Lincoln High Sophmore enrolled in the IB programme.

I play the viola.

I speak three languages--English, Spanish,...