10 Fun things to do in order to beat the boredom this winter break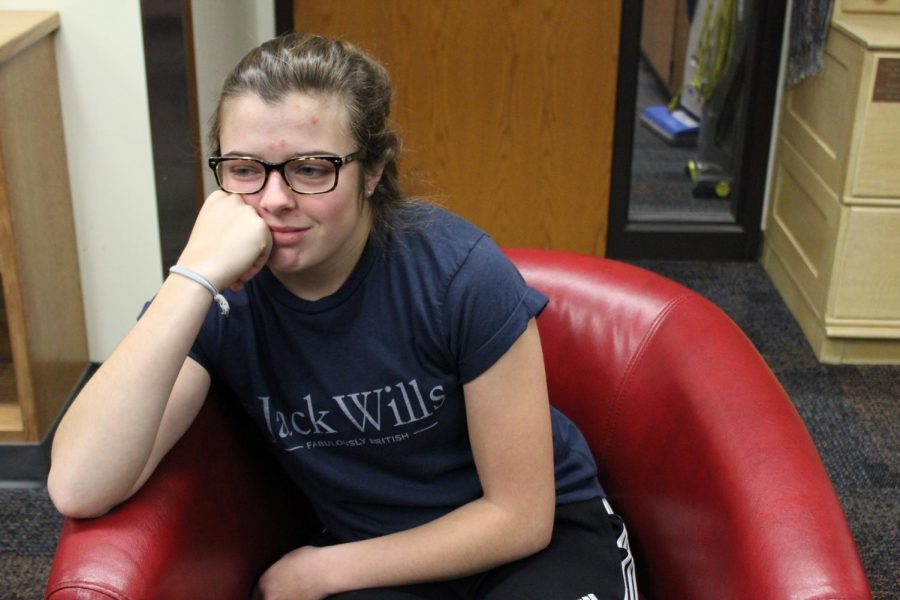 By Maicee Ingwerson –
One of the most exciting times of the year is coming up… winter break! This year's two-week break will last from Monday, December 25th until the day we come back on Monday, January 8th. This two weeks is something that students look forward to, pretty much from the start of the school year.
And while this is a good time to relax and catch up on all the sleep you've missed out on, it can quickly reach the point where it feels like you have nothing to do.
Below a simple list with a few things to do over break, with an attempt to keep the cost low! Happy break!
Support the Lincoln High Girls and Boys Basketball Teams

.

Over break, the Girls Varsity team will play in the Heartland Athletic Conference that lasts from December 28th through December 30th. Their first game is on December 28th at 7:15 p.m. against Grand Island. The game will be played at Lincoln Northeast. How they do at this game will determine the following games in the tournament. They also have a regular season game on Friday, January 5th versus Grand Island once again, at Lincoln High, and it will start at 5:15 p.m. The Boys Varsity team will be competing over break as well. Their participation in the Heartland Athletic Conference will begin on December 28th against Southwest at 3:45 p.m. The location is Lincoln East. In addition to this they will play a regular season game at Lincoln High against Grand Island as well on Friday, January 5th at 7 p.m.
Go to a wrestling meet.

Varsity wrestling has a triangular against Lincoln Southwest, and Omaha Central on Wednesday, January 3rd at Lincoln High with the first match beginning at 5 p.m.
See a play.

Around the holidays, there are many different play performances around town, or even just a little bit out of town. Tickets will typically be priced around $15, but of course there comes variation in price with age, the play, and the location. A few places to check for plays at are the Lincoln Community Playhouse (

2500 S 56th St, Lincoln, NE 68506

–

http://www.lincolnplayhouse.com

), YAAL (Youth Actors Academy of Lincoln) (

5900 S 58th St Ste. H, Lincoln, NE 68516

–

http://yaal.org/wordpress/

) , and The Stage Theatre in Hickman (225 Locust St, Hickman, NE 68372 –

https://thestagetheater.com/

)

.
Go skating!

Skating is a really fun thing to do in the winter, and there are now three locations to keep your eye out for open skates in Lincoln. The oldest of the three, the Ice Box (

http://www.lincolnstars.com/ice-box

), at

1880 Transformation Dr, Lincoln, NE 68501,

 typically has open skates, though none are currently shown on the calendar. Next, is the new Breslow (

http://www.breslowhockeycenter.com/

), at

433 V St, Lincoln, NE 68508

. They have open skates at varying times nearly every day over break besides December 30th, January 5th, and January 7th. Lastly, is the outdoor rink in the rail yard at 350 Canopy St, Lincoln, NE 68508 (

http://www.canopyst.com/railyard

).
Go to a hockey game.

The Lincoln Stars (

http://www.lincolnstars.com/

) have a few scheduled hockey games over the break, and these are always something fun to go to. They will take on Tri-City Storm on December 28th, at the Ice Box with the puck dropping at 8:05 p.m. Also at the Ice Box, on January 5th, the puck will drop at 8:35 p.m. for a game against the Madison Capitols. The final game to take place over break at the Ice Box, is against the Sioux City Musketeers on January 6th at 8:05 p.m.  
Bake!

Baking can be really fun, but also time-consuming which can make it difficult during the school year, but over break there's plenty of time to get creative in the kitchen! (Take a look at our article including some special holiday cookie recipes

insert link to Grace's article

)
Read a Book.

Sometimes reading can lose its fun when you have to do it so often for assignments in school, but reading for fun can be extremely relaxing. And, when the book is good, time can seem to go by really fast.
Catch up on your shows / Start a new show.

All of those late nights of studying, and the time you spend on school, can really make it hard to keep up with the shows that you're watching. So, when you're bored over break, it's the perfect time to binge watch all that you've missed out on! And, if you just finished a show, you will have plenty of time to get a good start on a new one.
Go check out the new Mill.

The new Mill across from Lincoln High at 330 S 21st St, Lincoln, NE 68510 recently opened and is a great place to hang out, while enjoying a really good drink. (

http://millcoffee.com/

)
Go to a movie.

A movie theatre is always a good place to default to. A few of the new movies that will be out over break include Downsized, Father Figures, Pitch Perfect 3, and many others. (

http://marcustheatres.com

)