Boys and girls varsity basketball teams to face Panthers and Spartans this weekend
By Zeke Williams
After a weekend of three losses and one win, Lincoln High's now 6-6 Varsity Girls and 8-5 Varsity Boys basketball teams are set to play the Norfolk Panthers Thursday night, at 5:45 p.m. for girls and 7:30 p.m. for boys, and the East High Spartans Saturday night, at 5:15 p.m. for girls and 7:00 p.m. for the boys.
The Links boys had two loses over the weekend, losing against both Pius X 79-62 and Omaha Central 77-68, while the girls won against Omaha Central 52-42 but lost to Pius X 67-12.
"The game against Pius was hard," Senior Boomer Jock said. "The first quarter we just didn't work together well. The second half we played much better."
"I'm proud that they won against Omaha Central," Sophomore Kaysia Woods said. "They played well and I'm glad they were able to keep a lead."
"Although we took a hard loss Friday night, I know it was difficult for them to adjust without Tayah and me," Woods said. "We asked a lot from our Junior Varsity players to step up and play Varsity."
"We are preparing for the games this weekend in a few ways," Jock said. "We are improving our defensive plays, and working on executing all of our plays in the right way."
With a tough weekend ahead, the Links Varsity teams are doing their best to prepare to play Norfolk and Lincoln East. Again, the Links play Norfolk this Thursday at 5:45 p.m. for girls and 7:30 p.m. for boys at Lincoln High, and Lincoln East this Saturday at 5:15 p.m. for girls and 7:00 p.m. for boys at Lincoln East.
About the Writer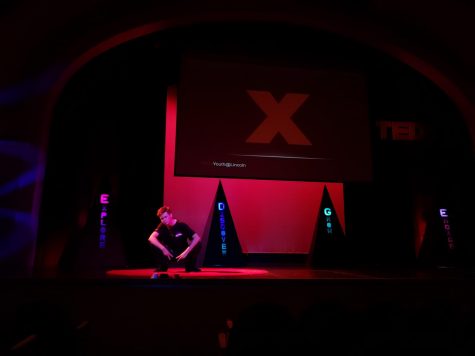 Zeke Williams, Reporter
Yo! I'm Zeke. I'm a staff member here at The Advocate, and I'm a senior this year at the The High. Go Links. I'm one of the Technical Representatives...