LHS football loses to Islanders
The Lincoln High Links lost in their fourth game of the season September 16, against the Grand Island Islanders at Beechner field 14 – 27, making their current record 2-2. The Islanders demonstrated a challenge for the Links; both teams were evenly matched until the beginning of the fourth quarter as odds shifted in favor of the Islanders.
During the first quarter the Islanders scored the first touchdown of the game. The Links followed up quickly with a touchdown and the score was tied for the first quarter: Links 7 – Islanders 7
During the second quarter of the game tension started to build up on the teams and their coaches. The Links scored another touchdown, while the Islanders followed up with a touchdown. The game remained even as the first half closed.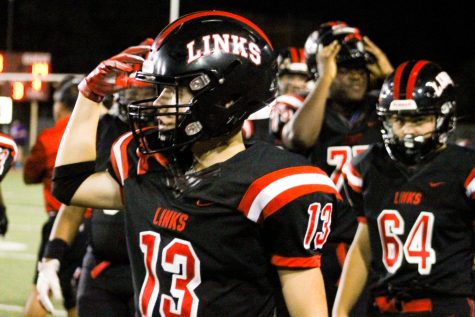 After the halftime show presenting the Pomalinks, the LHS Marching Band and the Color Guard, both teams demonstrated their conviction to win the game. Keeping it steady, neither of the teams was able to score any additional points, keeping the score still tied at 14 – 14.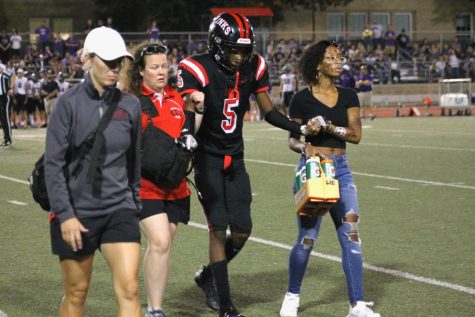 Barely 6 seconds into the fourth quarter, Links player Donald DeFrand was injured and carried out of the field onto the bench. The Islanders were able to score two touchdowns but only made one of their extra points, despite the efforts of the Links, they weren't able to score any additional points to their score.
The final score of the game: Links 14 – Islanders 27
Leave a Comment