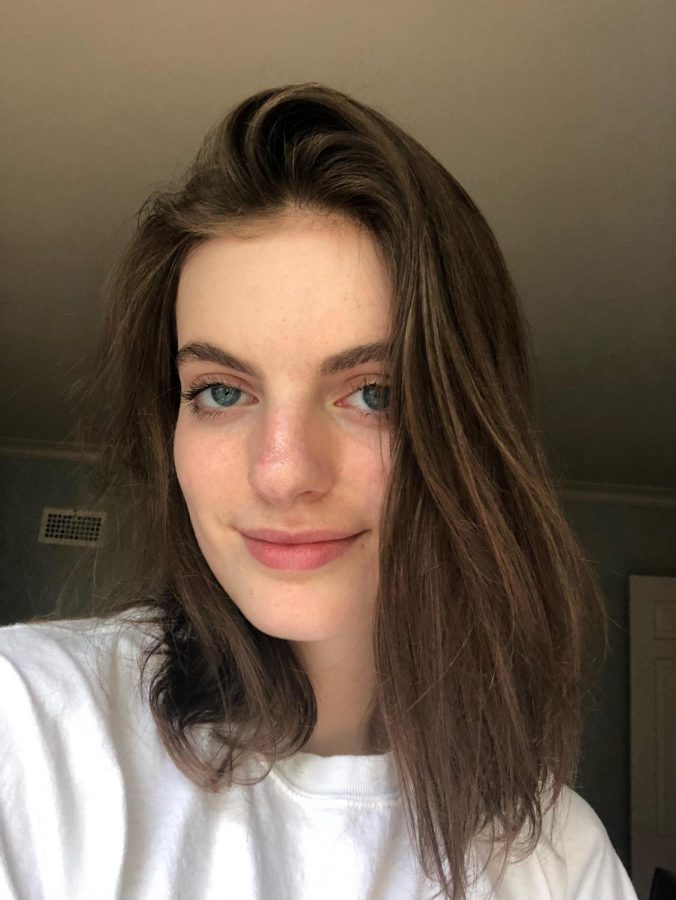 Hello! I'm Meg Boedeker, a junior at LHS and the Managing Editor of 
The Advocate.
 I've been part of the staff for two years now, and I help to take pictures, write stories, edit, and even work on some design aspects of the printed paper.
Outside of 
The Advocate
, I am the President of Lincoln High's Key Club, a volunteer organization, a graduate of Youth Leadership Lincoln XXI, and I also play tennis for Lincoln High. In my free time, I love to cook and try to come up with my own recipes from scratch.
Meg Boedeker, Managing Editor
May 13, 2019

Valencia Mercurio and Karen Thacker: Healing together

(Story)

Feb 27, 2019

Omaha Fashion Week begins spring season

(Story)

Feb 20, 2019

Women take to the streets of Lincoln to advocate for their rights

(Story)

Nov 16, 2018

Lincoln High pays tribute to past and present veterans

(Story)

Nov 09, 2018

Students from all over Lincoln attend IB Academy Day at Lincoln High

(Story)

Nov 02, 2018

Lincoln community hosts vigil in remembrance of Pennsylvania shooting victims

(Story/Media)

Oct 31, 2018

Trunk or Treat brings smiles and candy to Lincoln kids

(Story/Media)

Oct 11, 2018

Red Cross Club hosts yet another successful blood drive

(Story/Media)

Oct 05, 2018

Links roll up their sleeves to save lives

(Story)

Sep 07, 2018

Varsity football duels Creighton Prep this Friday

(Story)

May 17, 2018

The Silence is Over: Students stage walkout to protest gun-violence

(Story)

Apr 17, 2018

Students and teachers battle on LHS trivia night

(Story)

Mar 23, 2018

Joining the revolution: Marches around the world aim for change

(Story)

Jan 09, 2018

LHS hosts annual Theatre-A-Thon fundraiser this week

(Story)

Jan 05, 2018

LHS alum author shares book, stories of her life as a refugee

(Story)

Dec 27, 2017

Omaha Fashion Week Searching for New Faces

(Story)

Dec 11, 2017

Lincoln High One Act gets third at state

(Story)

Nov 07, 2017

German Teacher of the Year!

(Story)

Nov 02, 2017

Key Club helps Lincoln community one piece of candy at a time

(Media)