LHS Theater "The Seuss Odyssey"
This year the Lincoln High School theater brings their brand new fall show "The Seuss Odyssey". It will debut at Lincoln High, in the Ted Sorensen Theatre on Thursday, October 6 @ 7:00 pm. It will be followed by two additional shows October 7 @ 7:00 pm, and October 9 @ 2:00 pm.
Tickets can be purchased online at https://tedsorensentheatre.ludus.com/index.php. Tickets for regular seating are $5.00, and $15.00 for premium seating. proceeds go to the LHS Theater Department so students can bring you more quality entertainment.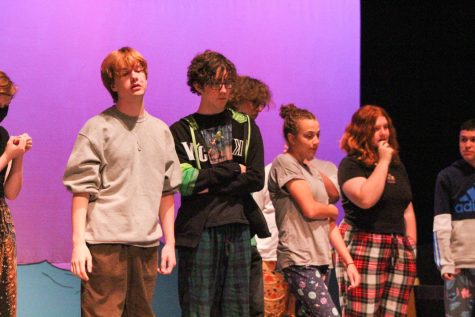 The Seuss Odyssey is the beginning of a great season for the Theater Department, it is a "fun show" to start off, full of adventures in the rhyming style of Dr. Seuss.
It takes you on a journey following Odysseus and his crew on his adventures far, far from home. where is home? will they ever find their way back? there's only one way to find out.
The Odyssey honestly brings in rhymes and jokes to all of you folks, you're all in for quite a laugh right at the first act, from gods and monsters who just might smite you. Hope you get a seat as narrators will be your commentators on this sweet treat.
View Comments(1)