Don't Sleep on Spirit Week! Two more days of LHS Spirit Week
By Emily Price
Sometimes it's hard to find motivation to get out of bed, dressed, and to school. With Prom coming up on Saturday, April 27, Student Council has given us that motivation with spirit week!
Monday, April 23 was "Woke Up Like This"- Who needs to dress to impress when you're rolling out of bed?
Tuesday, April 23 was Twin Day! Find a friend, a (relatively) matching outfit, and call it good.
Wednesday, April 24 isn't the day to stand out in the crowd. Dress in a red and white striped shirt and blue jeans to become the "Where's Waldo" of your childhood.
Thursday, April 25 is "Pac-Man Day". Each class has a specific color (Freshman – Orange, Sophomores – Red, Juniors – Pink, Seniors – Blue, and Staff – Yellow) to dress in.
And of course, Friday, April 26 is "Links Pride Day". Break out that LHS merch to create a sea of red and black in the halls.
f you dress up anytime this week, email them to lhsyearbook@lps.org, or stop by Room 308 any time to AirDrop them to us. Say cheese!
---
GENERAL PROM INFORMATION!
Prom will take place on Saturday, April 27th from 8:30-11:30 p.m. at the Pla Mor Ballroom. Doors will close at 10:00 p.m. The theme for this year is Rhapsody in Gold.
Tickets will be sold during lunch and after school from April 23rd until April 25th. Tuesday and Wednesday, tickets can be purchased for $20 and will increase to $25 on Thursday, the last day of ticket sales. You must show your ID at the ticket office and be within good standing with attendance and fees. Fees are posted outside room 200F.
All students wanting to bring a guest will need to complete guest registration form. Forms are available in attendance office, counseling center, and media center. Guests must be under the age of 21, any guest over the age of 19 will need parental consent of the LHS student, as well as approval from an LHS administrator. The completed guest registration form and a copy of the guest's photo id will need to presented at the time of purchase. All guests must arrive together at the dance.
For directions to Pla Mor Ballroom, please click here.
Post-Prom will take place on Saturday, April 27th starting at 11:30 p.m. until 3:00 a.m. at the Cooper YMCA. Doors close at 1:30 p.m.
There will be games, climbing wall, swimming*, basketball, breakfast, and a coffee bar. There will be special prizes for juniors ad seniors at 2:45 a.m. for a raffle as well.
The first 250 students will receive a t-shirt and the first 50 in the pool area will receive a Links towel.
**Students must bring a swimsuit and towel for swimming. The pool will open at midnight.
Tickets for post-prom will be sold during prom ticket sales at $12 a ticket or $15 at the door.
For directions to the Cooper YMCA, click here.
Leave a Comment
About the Contributor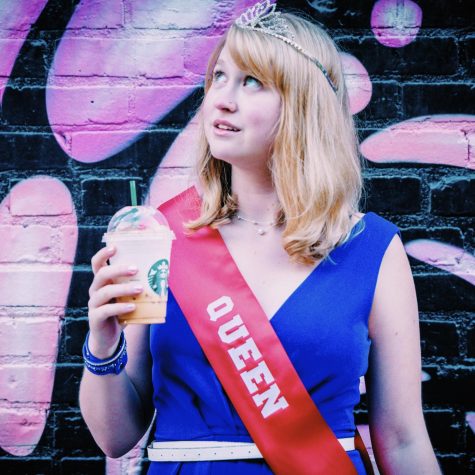 Emily Price, Reporter
Hey, y'all; Emily Price here! This year I am a senior here at the High. Other than being a staffer at the Advocate, I'm one of four of the lovely dance...