One-Act Play sets new precedent for future productions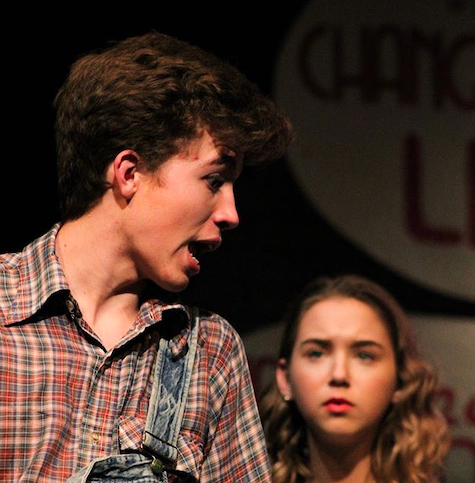 By Audrey Perry – LHS News
After months of hard work, LHS Theatre Program was ready to perform their One-Act Play, Second Samuel for many public performance and . While One-Act is an annual show, and has been done many times before, this year's production was incomparable to previous years.
The show, Second Samuel, is set in a small, tight knit, town in Georgia. The plot follows the death of one of the town's beloved matriarch's Miss Gertrude. Gertrude was the local piano teacher and would spend her time in the Hair Emporium talking with the town's women, while the men sat in the local bar. After her death, the town learns a secret that drastically affects how they choose to remember her existence and contribution to their town. In learning the secret, each character has to grapple with change, in a place where they are not very accustomed to going against the grain or non-tradition. They have to choose love and tolerance over their preconceived notions and set ideas about the world and their beliefs.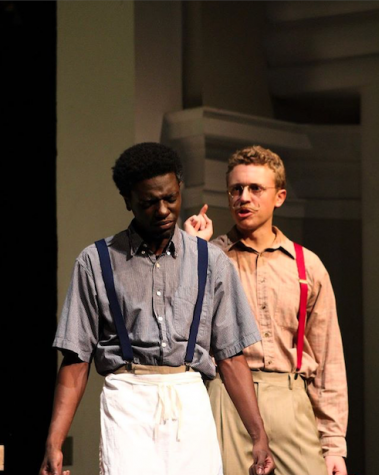 "I think it actually has a good message," junior Elias Hunt who plays Frisky Madison said. "It's portrayed in a way that people who aren't open to that message would be able to hear it."
What makes One-Act different for the performers, is that it is used to compete in the NSAA District Competition. The play has to be cut down to 45 minutes on and off the stage. After a one minute grace period, points are deducted for each minute the time is gone over.
Prior to the District Competition, LH Theatre hosted the annual LHS Play Festival on November 26, 2019. 10 different teams from around the state visited LHS to perform for the other schools to refine their performances, before the actual competition. This means that on 26th students were expected to manage fuller hallways and possible detours as equipment and theatre members were moving around throughout the day, particularly on the second floor of the main building.
LHS Theatre Spokesperson Tyler Schumacher sent out a reminder to all students thanking them for their cooperation prior to the event.
"This great tradition would not be possible without your support," Schumacher said. "Thank you in advance for your help and support."
After each school performs at the festival, there was an opportunity for each group to receive feedback from certified NSAA Play Production judges. LHS performed Second Samuel at 6 p.m. Schools, excluding LHS as they are hosted, were eligible to win awards throughout the day including Best Actor, Best Actress, Best Ensemble, Best Comedy, Best Drama, Best Tech, and Outstanding Festival Cast.
After the Play Festival, the cast held a public viewing of the show, to rehearse for an audience one last time before competing.
Each cast member had an unlimited number of tickets to sell, and the student body as well as anyone outside of LHS could buy their tickets by reaching out before the show times. Tickets were also sold at the door on performance dates.
Ticket prices were the same for all ages at $5.
The public performances took place on Tuesday, November 26, 2019 at 6 p.m. and Friday, December 6, 2019 at 7 p.m, proving to be a successful night for the actors.
Last year, Cyrano de Bergerac, qualified for State and this year's cast had to live up to their previous successes. This year, they traveled to Gretna High School for the District competition on Tuesday December 3, 2019 for the first round of performances, in hopes of placing and earning a spot at this year's State competition.
After performing for the first time, the group was asked if they wished to perform again at a different time as there was an unexpected technical difficulty due to maintenance work taking place that distracted the actors.
The group performed a second time later in the evening and the results proved to be successful. LHS Theatre placed Runner Up in the District. The cast and crew move on to the State Competition in Norfolk at the Johnny Carson Theatre on Friday, December 13, 2019.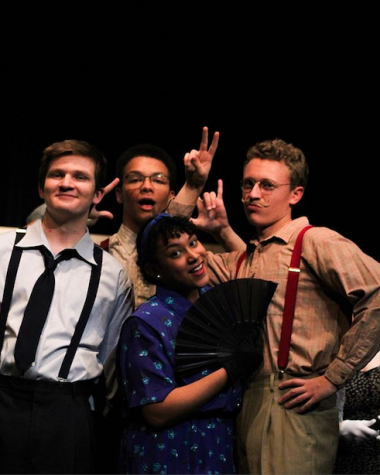 Here is a complete cast list:
B Flat: Evan Works
Frisky: Elias Hunt
US: Tristian Swift
Mansel: Ben Arenz
Mr. Mozel: Jacob Vanderford
Omaha: Emma Benson
Jimmy DeeAnne: Emma Harner
Ruby: Delani Young
Marcela: Jeraysha Shackleford
Doc: Ethan Rask
June: Carl Schack
Townspeople of Second Samuel (Musicians, Vocalists, Etc…):
Layne Larabee
Margaux Cruz
Salvadore Diaz-Debose
Jenna Fuller
Mason Madden
Jack Amen
Morgan Weis
Angelina O'Malley
Regina Hinkley
Adelia White
Spencer Sartore
Alex Fonck
Alina Osborn
Benjamin Brassil
Atticus Fina
Cate Frederick
Leave a Comment
About the Contributor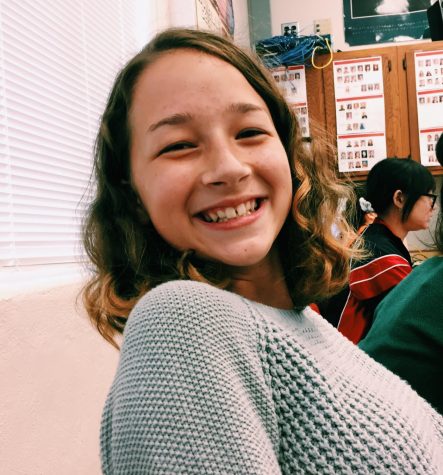 Audrey Perry, Editor-In-Chief
Hello! My name is Audrey Perry and I am an IB Junior at Lincoln High. It is my third year with The Advocate and I am currently the Editor-In-Chief on staff....