Finding Common Ground: Life Skills class keeps LHS caffeinated
By Emily Price
Coffee is a lifeline for most teachers, as well as many students. With "The Mill" across the street, this desire is easily satisfied. Winter is here, and people don't want to brave the cold weather, even for a cup of coffee. Luckily, now they don't have to.
The Common Grounds Coffee Shop is open for business in Room 123 for students and teachers alike.
Common Grounds was started by LHS counselor Rebecca Tegeler.
Tegeler said she was first inspired when she saw videos of an actual retail coffee shop employing a wide variety of workers, and thought she could bring the concept to Lincoln High.
"I thought, 'Well there is a novel idea. Why can't we do something like that in Lincoln?'"
Tegeler then reached out to "The Telegraph Mill" across the street for materials.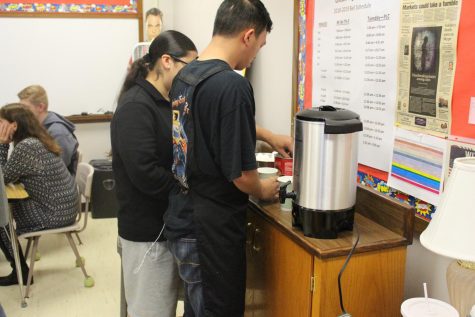 "I asked, 'Can you give us the initial coffee and cups?' And they said, 'No, we're all in. We want to do it all; we want to help you with everything,'" Tegeler added.
And after having the staff at Lincoln High, and the supplies and support from "The Mill," Common Grounds debuted February of the 2017 – 2018 school year. Since then, their menu has expanded from just coffee, to tea, hot chocolate, and more.
"We've had several teachers order something for their 2nd or 3rd period classes and that is SO cool!" said Tegeler. "Plus kids report that its super fun."
As of right now, students are not allowed to purchase caffeinated beverages due to school policy. However, cookies have also been added provided by LHS German Teacher Marissa Wanamaker. In addition to that, Key Club is donating LaMar's donuts to raise money for various nonprofits around Lincoln at the end of every month. Donuts are $1.
"Lincoln High's Key Club is always looking for ways to help the community, and the club thought it would be an amazing opportunity to work with Common Grounds to spread positivity around Lincoln," said LHS Key Club president, junior Meg Boedeker.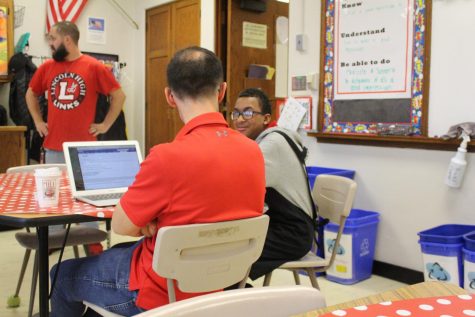 In addition to the "school location," Common Grounds will be expanding during the fourth quarter of the 2019 school year. Common Grounds baristas will start working on basic food handlers permits, and a few students have been identified to begin actually working at "The Telegraph Mill."
"Perhaps once a week, our LHS students will join the staff at "The Mill," and perform some helpful tasks in their coffee job," explained Tegeler. "That opportunity to transfer skills learned here into a community environment is an important step towards successful employment."
If you find yourself having a free period or just a few minutes to spare, make your way to room 123 between second and fourth period to quench your hot-drink-craving and make some great conversation. You can also order by clicking here for a delivery. Finding Common Ground has never been so easy, especially if you have a coffee in hand.
"As always, drinks are half-priced if you stay and chat and let us practice those customer service skills," Tegeler added.
Leave a Comment
About the Contributors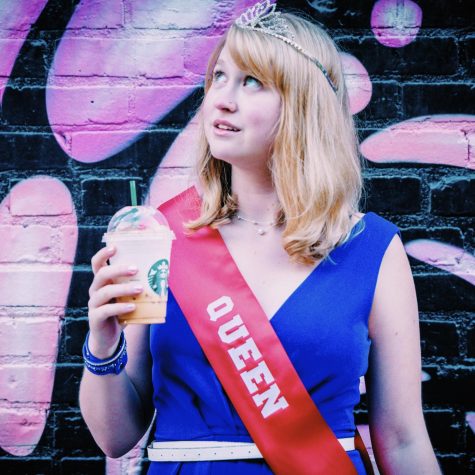 Emily Price, Reporter
Hey, y'all; Emily Price here! This year I am a senior here at the High. Other than being a staffer at the Advocate, I'm one of four of the lovely dance...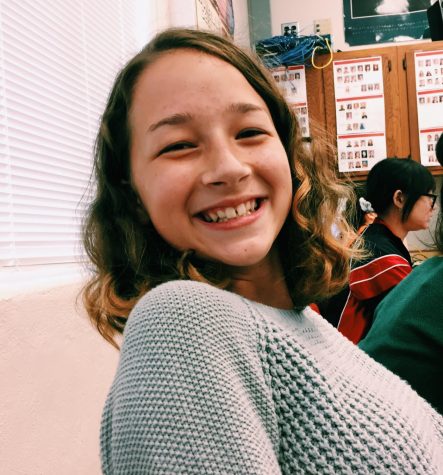 Audrey Perry, Editor-In-Chief
Hello! My name is Audrey Perry and I am an IB Junior at Lincoln High. It is my third year with The Advocate and I am currently the Editor-In-Chief on staff....