One Act Festival is Tuesday! Plan your hallway route accordingly
By Zeke Williams and Emily Price
Have to rush to make it to class on time? Need to go anywhere on second floor for your daily routine? Links, Beware!
Lincoln High School will be hosting its annual One Act Play Festival on Tuesday, November 20th in Lincoln High in the Ted Sorensen Theatre on the second floor, and it's going to get crowded.
Students and staff need to be aware that the second floor hallways will be filled with casts in costumes, crews, and sets throughout the entire school day. "Theatre Hall," the hallway behind the theatre, will be closed due to these performances. To avoid getting caught up in the halls, you'll need to plan an alternate route for your day.
Lincoln High kicks off the festival with their performance of Cyrano De Bergerac at 7:30 a.m., then 10 other schools will be coming in throughout the day. (The performance schedule can be found below.)
Students are allowed to attend if they contact Justin Holbein at jholbei@lps.org and have permission from parents and teachers. All staff is allowed and encouraged to attend, and classes may also contact Justin Holbein with information about times, number of students attending, and educational benefits.
Participating schools will perform and receive feedback by certified NSAA Play Production judges afterwards that they then take into consideration before they compete at their respective districts.
"The Festival was a tradition started by former LHS Theatre Director Patsy Koch Johns," One Act Director Justin Holbein said. "[It's] a way for the LHS Theatre Department to provide opportunities for schools in the area to perform on a stage in the traditional sense."
Even though Lincoln High will be performing, they will not eligible for receiving any awards. Possible awards the competing schools could win are two Best Actor awards, two Best Actress awards, Best Ensemble, Best Comedy, Best Drama, Best Tech, and Outstanding Festival Cast.
The LHS Theatre Department, as well as all the participating schools, appreciates your cooperation.
Don't forget to come out to the LHS Ted Sorensen Theatre on Thursday November 29th to see Lincoln High's One Act, Cyrano De Bergerac, or on December 1st at Lincoln Southeast High School for districts. State One Act occurs the next Friday, December 7th at Norfolk High School. Tickets are $5 at the door or available in advance from any of the cast members.
School and Show

Time

Lincoln High School-

Cyrano De Bergerac

7:30 a.m

Deshler High-

Young Frankenstein

8:30 a.m

Cross County-

Sail Away

9:30 a.m

Shickly-

The Seven Nasty Princesses

10:30 a.m

McCool Junction-

A Hillbilly Weddin'

11:30 a.m

Malcolm High-

The Jungle Book

12:30 p.m

Milford High-

Fairytale Courtroom

1:30 p.m

Kearney High School-

A Baptism of Blood and Bone

2:30 p.m

Lewiston-

Desperate Housewives of Shakespeare

3:30 p.m

Omaha Skutt Catholic-

Elephants Graveyard

4:30 p.m

Lincoln East High School-

Nora's Lost

5:30 p.m
About the Writers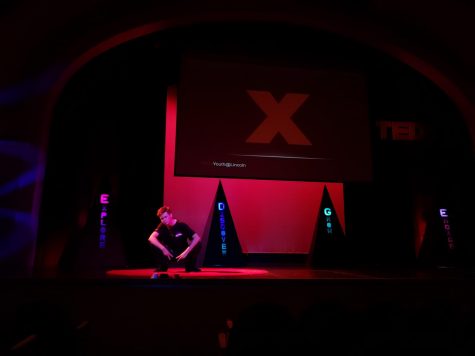 Zeke Williams, Reporter
Yo! I'm Zeke. I'm a staff member here at The Advocate, and I'm a senior this year at the The High. Go Links. I'm one of the Technical Representatives...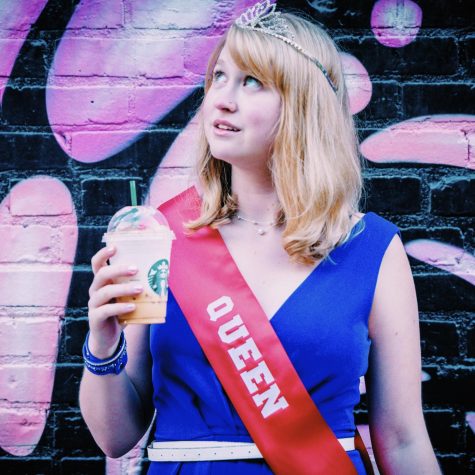 Emily Price, Reporter
Hey, y'all; Emily Price here! This year I am a senior here at the High. Other than being a staffer at the Advocate, I'm one of four of the lovely dance...