Links Football Set to 'Encage' Omaha Benson Bunnies Friday Night
Hang on for a minute...we're trying to find some more stories you might like.
By Angel Tran
The #5 Lincoln High School Football team will be playing at [unranked] Omaha Benson on Friday, October 5th, 2018 at 4:00 PM.
The Links, currently 4-2, are hot on their winning streak after slamming North Platte at home 55-6 at Beechner Field last Friday night.  This Friday, they intend on boosting their season record up to 5-2.
"We've been focusing a lot on improving in little aspects of the game," Senior Quarterback Cedric Case said. "Big picture wise, we've been pretty good at everything, but our focus is improving week after week by fixing the little details."
There's no denying that the game is in favor for the Links.  Players are excited to add to their winning record before they take on Kearney, who is also 4-2, next week.
"We're taking it week by week, and right now our focus is on Benson," Case said. "We'll focus on them when Saturday comes, and they're definitely on the radar, but not until after we play Benson."
"We've had our usual routine this week to prepare for Benson," Head Coach Mark Macke said. "[We] have been trying to simulate some competition and real game experiences during practice so we can get into the right mindset before taking on Omaha [Benson]."
And it's not just the players who are excited to win.
"We're always excited to add to our season record," Macke said.  "Omaha Benson is a team that plays hard, so we can't get over our head.  We will do the work to prepare, just like we would for any other team."
The game's student section theme is "White-Out" and cost at the door will be $4 for students and $6 for adults.  Come make the 60-minute drive up to Omaha Benson (5120 Maple St, Omaha, NE 68104) after school to watch the game at 4:00 PM.
About the Writer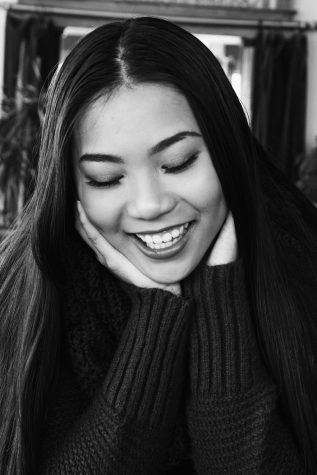 Angel Tran, Editor-In-Chief
"So live. Live. Fight like hell. And when you get too tired to fight, lay down and rest and let somebody else fight for you." -Stuart Scott



Hey...